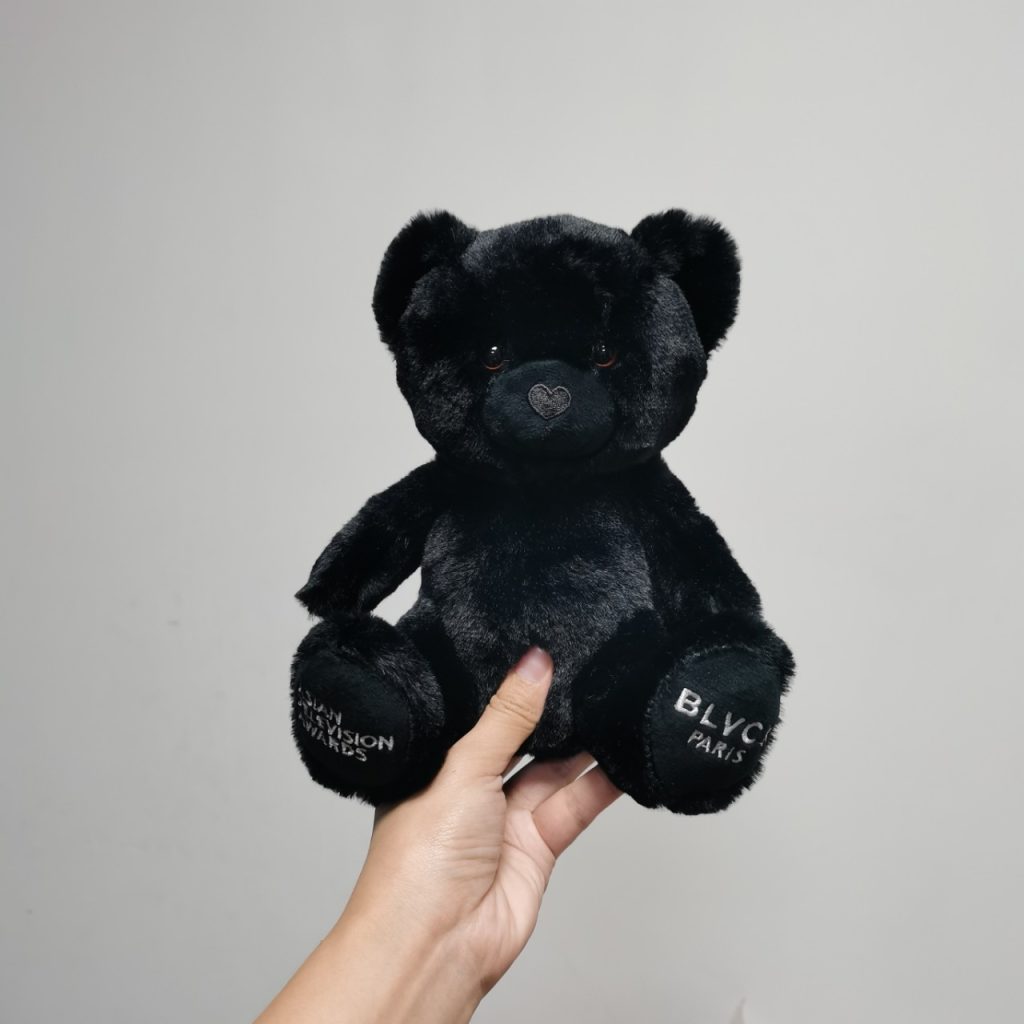 Limited edition, 1 of 100pc. 
Snuggle up with your the Blvck x Asian TV Awards Teddy Bear as you 'Black Out' your lifestyle…
Made from ultra-soft 100% cotton, the Teddy Bear features its own removable Branded Blvck suit and subtle external details to give the 'All Black' look.
Perfect as a gift, a collectible or as a toy…
Anyone who needs an adorable accessory in their lives will love this Teddy Bear.
Size: 8inch/20cm. Shop now by clicking HERE!